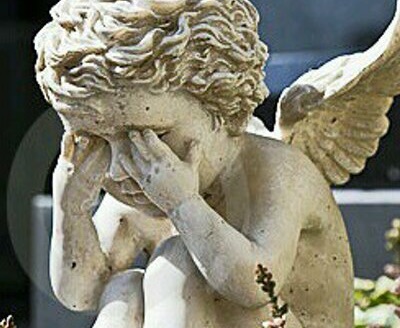 Cupid Sings the Blues
Feb 17th, 2020 by barbara
In this episode enjoy poetry by Ben Jonson, Robert Burns, Ken Gierke (rivrvlogr on Wordpress), and myself. We examine love and Valentine's Day. Why does Cupid sing the Blues?
I read My poems, "Cupid's Dream", "Cupid Sings the Blues", and "Somewhere Blindly".
Ben Jonson's poem "Song: To Celia ["Drink to me only with thine eyes"] and Robert Burn's poem "A Red, Red, Rose" can be found on www.poetryfoundation.org.
Ken Gierke's un-Valentine's Day poem entitled "A Day Like Any Other" and other poems by him can be found on his Wordpress blog, rivrvlogr.com.
Music: "Fall in Love" Royalty Free music provided by Podbean
Barbara Harris Leonhard is a writer, poet, and blogger. Her work appears in Phoebe, MD: Medicine and Poetry, Well Versed 2020, Spillwords; FREE VERSE REVOLUTION; Heretics, Lovers and Madmen; Go Dog Go Café; Silver Birch Press; Amethyst Review (pending); Pillbaby.com; and Vita Brevis. She is the author of Discoveries in Academic Writing, which is based on her years of teaching English as a Second Language at the University of Missouri.
Blog: extraordinarysunshineweaver.blog
Podcast: meelosmom.podbean.com
Please like, follow and share this podcast. Thank you for listening!
© 2020 Barbara Harris Leonhard
Unless otherwise stated, all published works are the original works of the author and are copyrighted. Contents of this podcast may be re-used either for personal or commercial purposes, in part or whole only with permission and the author duly acknowledged with links to the podcast embedded.
Share
|
Download(

Loading

)